NMWIG is pleased to announce that we are partnering with the Niagara-on-the-Lake Community Safety Committee for this years Migrant Workers Summer Festival!
This years festival will include free entry, free food and drinks and a performance by Mexican Dance Troop Enlace. Upon registration, all workers will be entered in a draw to win one of the 37 bikes that will be raffled off this year.
When: Sunday, May 26th 2019
Where: Virgil Centennial Arena (1565 Four Mile Creel Rd)
Time: 3-7pm
Please join us in showing our appreciation to all the hard working agricultural migrant workers!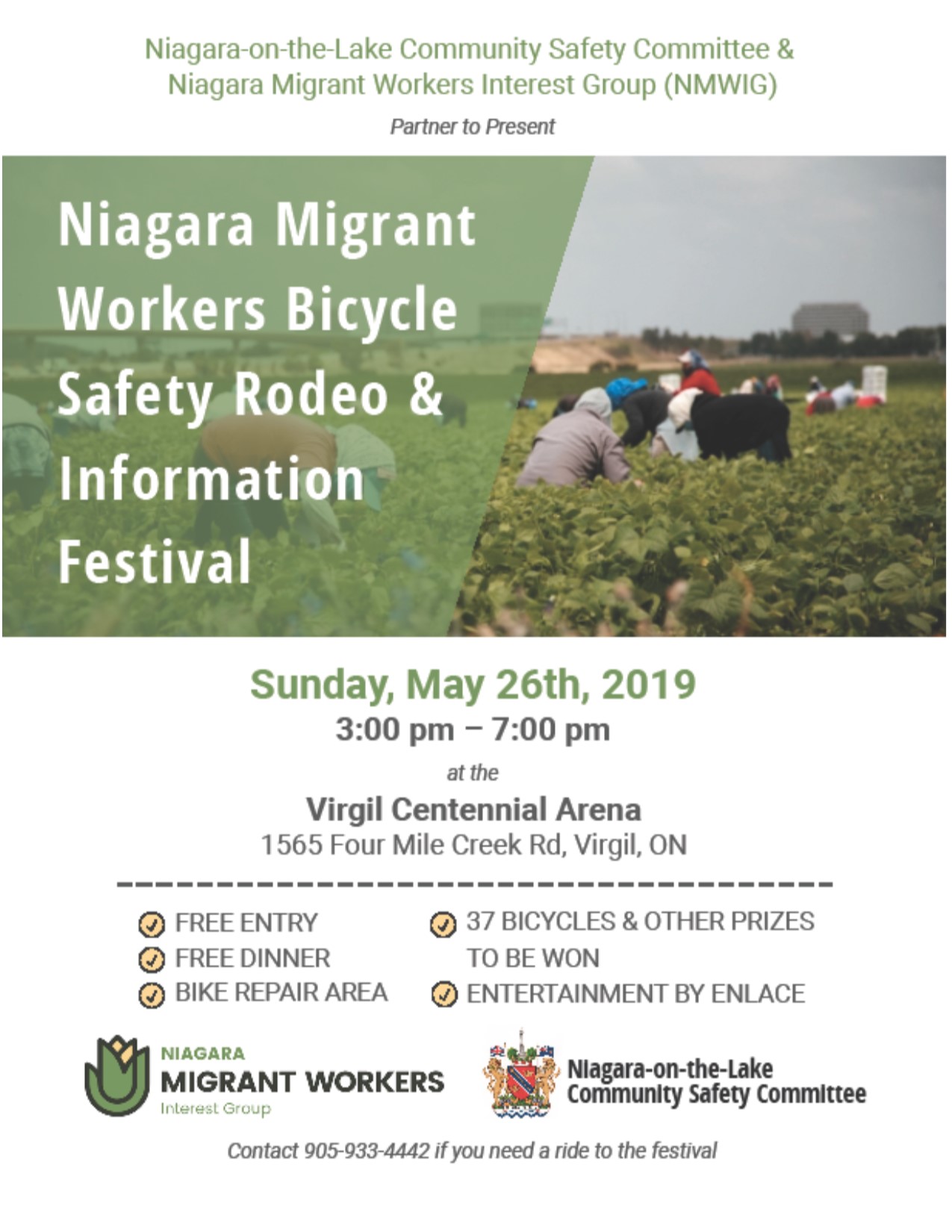 How We Help

Every year, thousands of individuals from Mexico and the Caribbean come to work seasonally at Ontario's farms, vineyards, and greenhouses.

Employed under Canada's Seasonal Agricultural Worker Program, these guests live and work here for up to eight months every year, separated from their family, friends, and home communities.

Some migrant neighbours are arriving in Canada for the first time, while others have been returning for as long as 30 years. All rely on the income earned here to support and provide for their loved ones back home.

NMWIG is comprised of community organizations, service providers, and individual community members across Niagara.

Since 2010, the group has been working to create a healthier and more welcoming environment for Niagara's seasonal migrant neighbours.