NMWIG is a not-for-profit organization, and does not receive external funding. All migrant worker initiatives organized by NMWIG, such as the Summer Festival and Health Fair, are funded through donations. 
Donation Online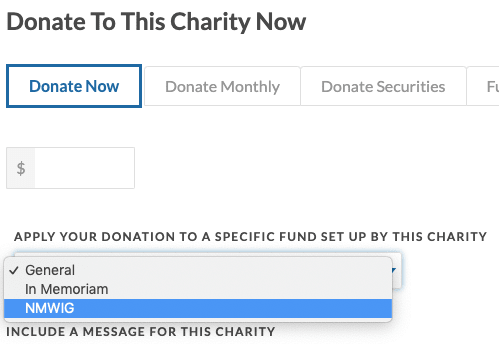 If you are interested in making an online donation to NMWIG, please visit the Positive Living Niagara website — a member organization of NMWIG that handles all of NMWIG's funds.
In the  'APPLY YOUR DONATION TO A SPECIFIC FUND' dropdown menu, please be sure to select 'NMWIG' so that your donation is directed to our group. 
Donate By Cheque
Please send a cheque made out to Positive Living Niagara — the NMWIG member organization that handles all of NMWIG's funds.
Be sure to write 'NMWIG' on the cheque so that the funds are directed to our group. Mail your cheque to the following address:
120 Queenston St.
St. Catharines, ON
L2R 2ZE
A tax receipt will be issued for any donation over $50. Please include your mailing address so the receipt can be mailed to you.
Clothing & Household Donations
Newark Neighbours is a volunteer-operated thrift shop in Niagara-on-the-Lake that is frequented by migrant farm workers. You can donate used clothing and household items between May and August.
Bicycle Donations
For bicycle donations, contact Bikes for Farmworkers. They pick up bike donations in any condition from any location in Niagara. Please contact:
Mark Gaudet:
(289) 783-1684
Terry Weiner:
(905) 321-8638