The Niagara Migrant Workers Interest Group (NMWIG), in partnership with Positive Living Niagara, is hosting two Health Fairs for Migrant Workers this June.

About the Festivals
Our objective for the Health Fair is to increase access to health and social information for Niagara's migrant workers and to provide a social event that brings workers and residents together in a sense of community.

Main Activities: Informational displays and interactive demonstrations, events, raffle, food, and music.
FENWICK (with the Welland McMaster Family Health Team)

Date: Sunday, June 4th, 2023
Time: 2 pm — 5 pm
Location: 1050 Church St, Fenwick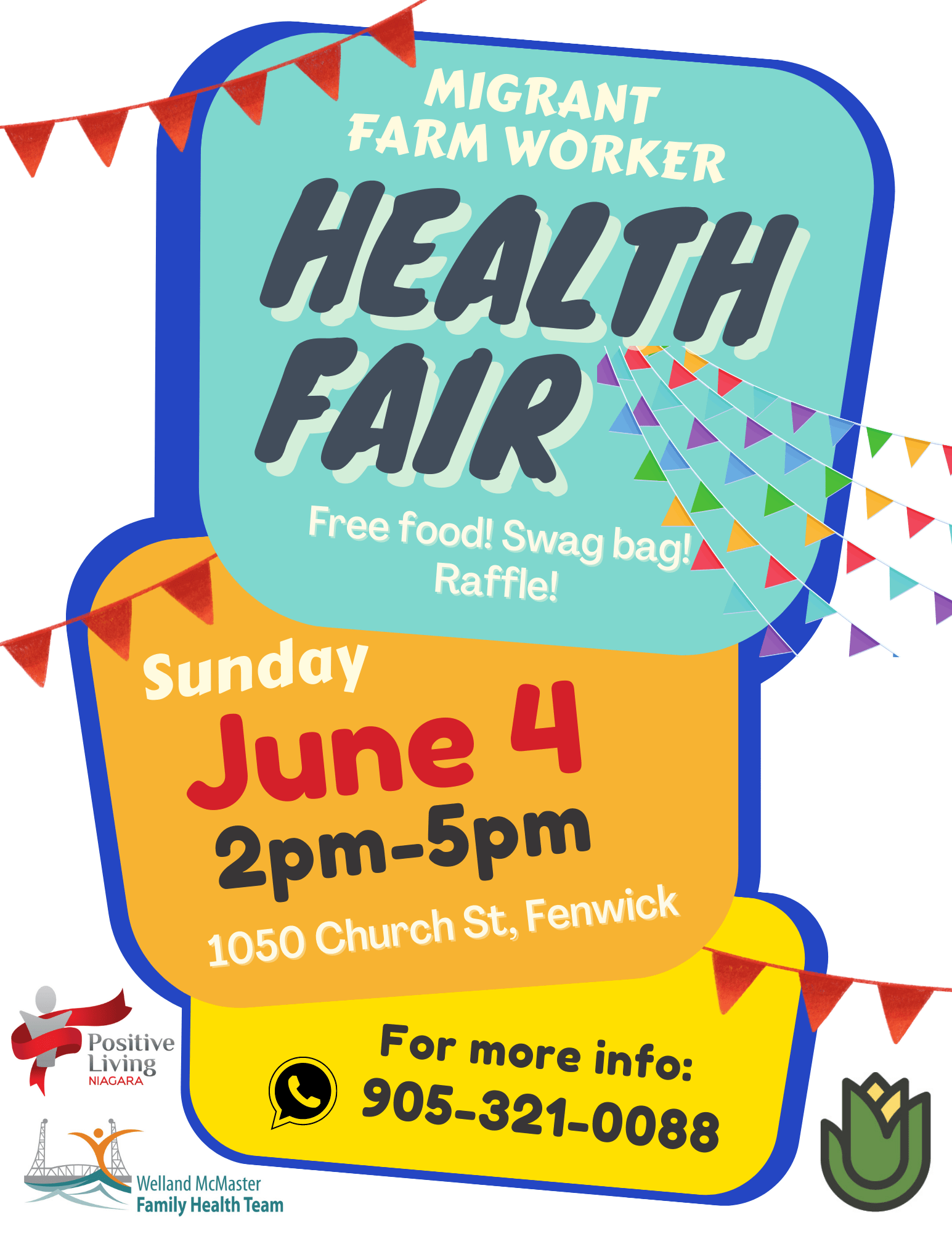 NIAGARA-ON-THE-LAKE

Date: Sunday, June 25th, 2023
Time: 2 pm — 6 pm
Location: NOTL Community Centre, 14 Anderson Lane, Niagara-on-the-Lake (off Niagara Stone Road)