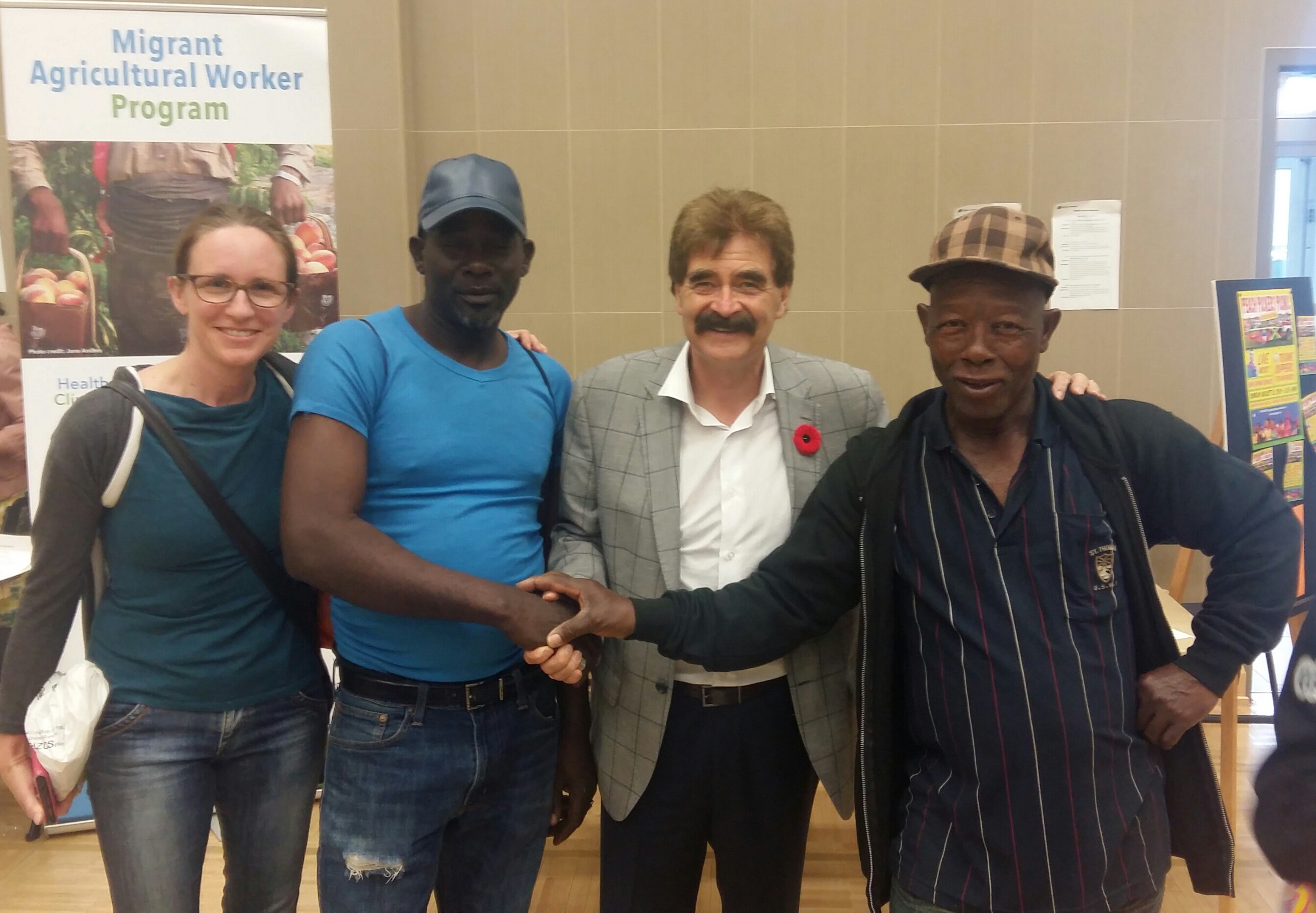 Thank you to all our generous sponsors and dedicated volunteers for helping NMWIG make our 10th annual Summer Festival a success!
From the people running the registration tables to those who stayed late to help put away chairs, from the people who prepared & served the food to those who ran workshops & games, we all came together to throw a great party for our migrant farming neighbours.
Members of the Strong Water Women hand drum group from the Ft Erie Native Friendship Centre opened the event by sharing songs and a welcome to the traditional territory of the Anishinaabe and Haudenosaunee nations.
There were many different activities available throughout the afternoon including games (thank you to Canadian Tire on Welland Avenue for the soccer balls!), a photo booth with props, and informational workshops. There was also plenty of space for those who preferred to just enjoy some snacks, socialize, and rest. The workshops covered topics such as tick prevention, pesticide safety, general health & safety awareness, safer sex, nutrition, and more. Thank you to workshop presenters Taylor Robertson (Justice Niagara), Amy Buttar (Quest CHC), Cathy Martin & John Burnett (Niagara Region Public Health), Heather Light (Health Canada), Crystal Goicoechea (Positive Living), Helen Northcott (psychotherapist), Mehdi Zargar (Simpson's Pharmacy), & Christine Sidhom (WSPS).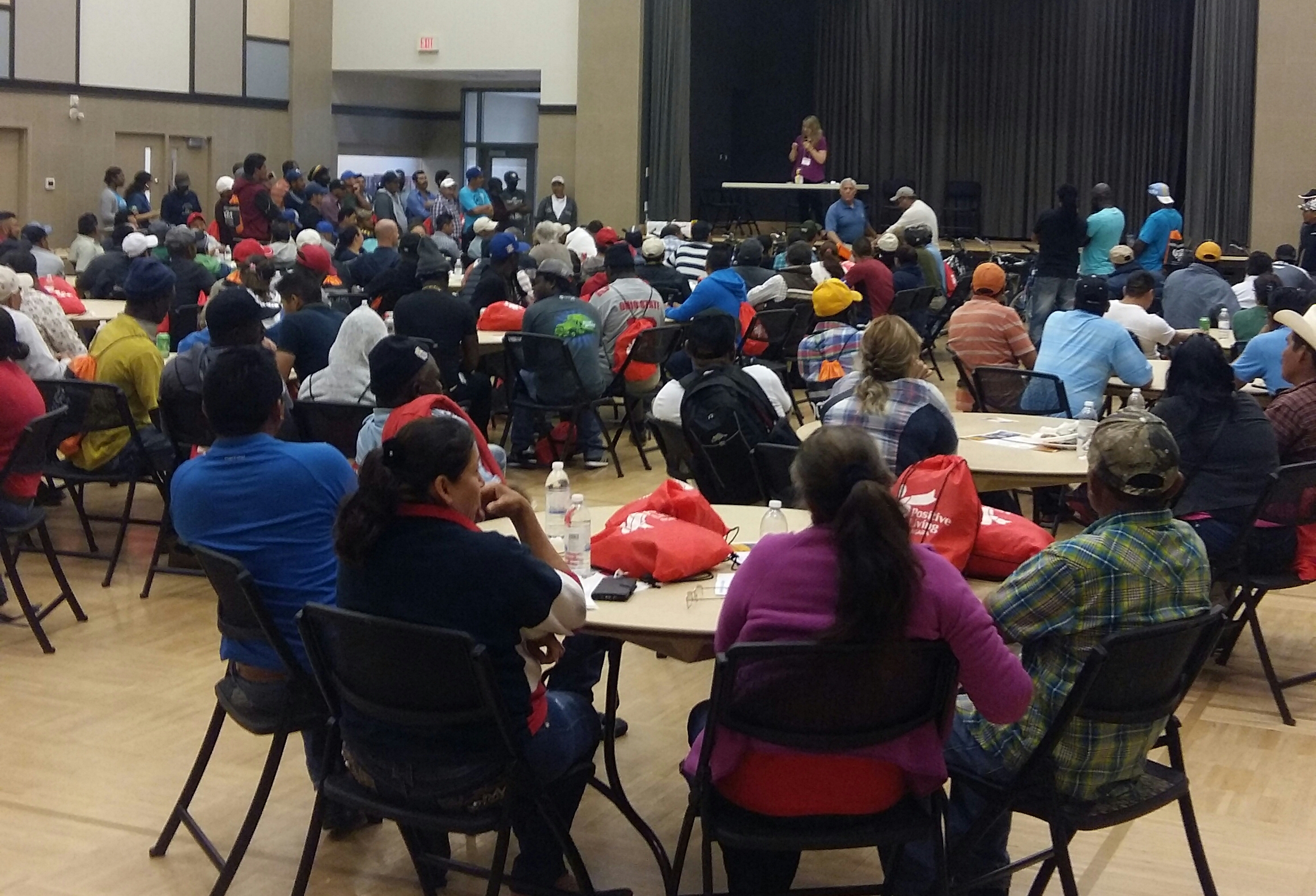 A delicious home-cooked meal was provided by Obaapa Jamestown Cook House and Felicia Frye. Donations of snacks and drinks provided by St. Joseph Bakery (St. Catharines), Carlton Heights Pharmasave Pharmacy, Phil's Valu-Mart (Virgil), Simpson's Pharmasave Pharmacy (Virgil), Sobeys (Niagara Falls), Ron's No Frills (Welland Ave in St. Catharines), Food Basics (Geneva St), & Marr's Foodland (Thorold). Thank you!
One of the major highlights of the day included the massive bike raffle with over 20 bicycles repaired, refurbished, & donated by Bikes for Farmworkers. Terry and Mark from B4F kept busy throughout the event providing on-site repairs.
We are grateful for the generous and continued support from Niagara Casinos and their ncCommunity program. We also thank our main member organizations, Positive Living and Quest Community Health Centre, for their contributions. Other sponsors include the Canadian Council for Refugees, Justice Niagara, Niagara North Community Legal Assistance, Applewood Hollow Bed & Breakfast, Seedling for Change in History, and CMSIntelligence Inc. for building us a beautiful new website.
If you'd like to participate in next year's festival by sponsoring, donating, or volunteering, please get in touch!